Here from part 1?

Act 2

Ash is quite believable in her reactions. She's as cocky as ever, annoying too. I kinda wished John would smack her around.

Helen never told Ash who John was. This cuts John deeply.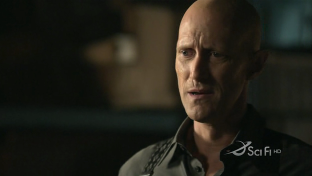 In the catacombs we get more backstory.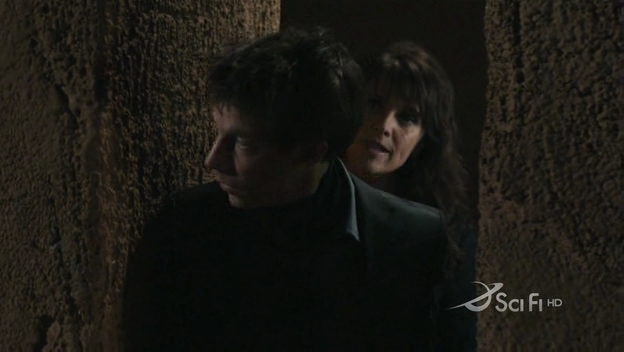 Helen arranged Tesla's fake funeral, saved his life. Tesla's been busy since then. He brings up Oxford, and we get a very manic flashback of the Source Blood injection. Helen and Niko were at the forefront of this venture - she the subject, he the one injecting - so the scattered nature makes sense.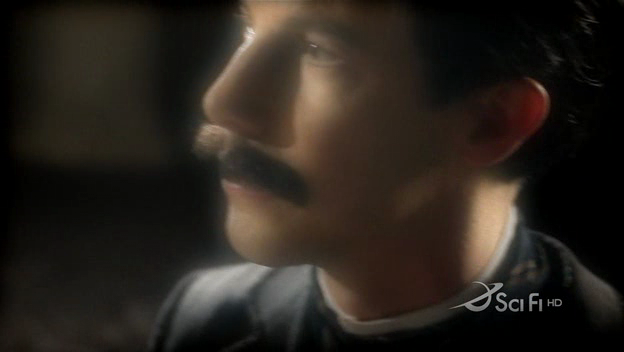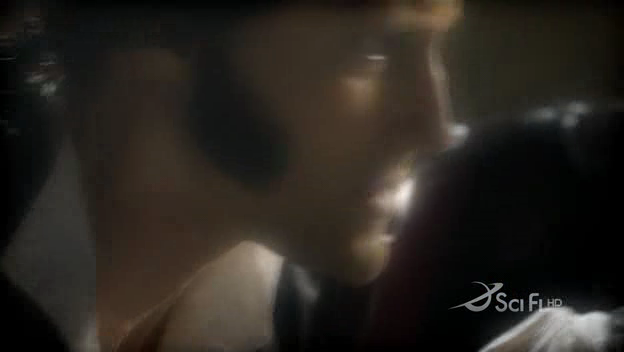 It's also interesting that of the group, Tesla, the electrical engineer, was chosen to do the injecting. I'd have thought DOCTOR Watson would have been able to do it. Helen trusted Tesla.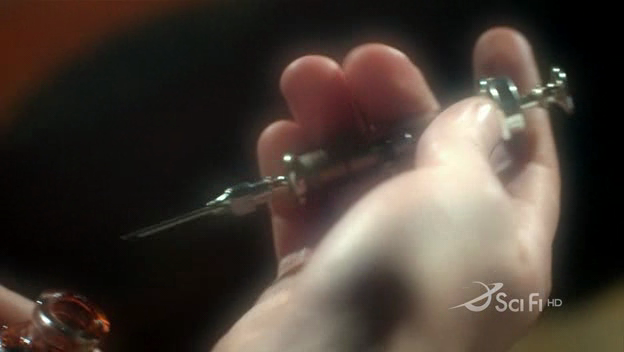 We get a glimpse of what Niko thinks of the others' transformation.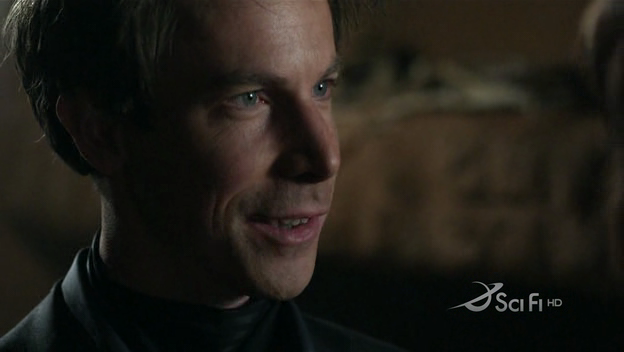 They had "changed," while he became more, had found out who he really was. He embraces his powers. He adores being a vampire, which is something I love about him. There are too many shows where the vamps want to be more human, or be human, period. He says he feels he's accomplished little in light of being a vampire. This is truly an amazing statement, considering how many inventions and how much research Tesla was responsible for. Our modern world would not exist without him. Helen shows a moment of genuine care, reassuring him that his work was spectacular.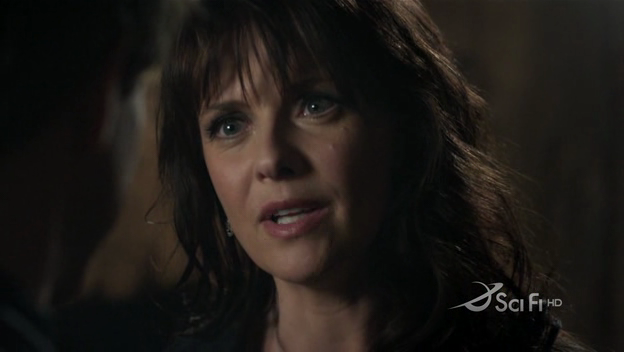 Helen knows the Cabal is after Niko, but he still won't say why they're after him. He hints that they think him a threat.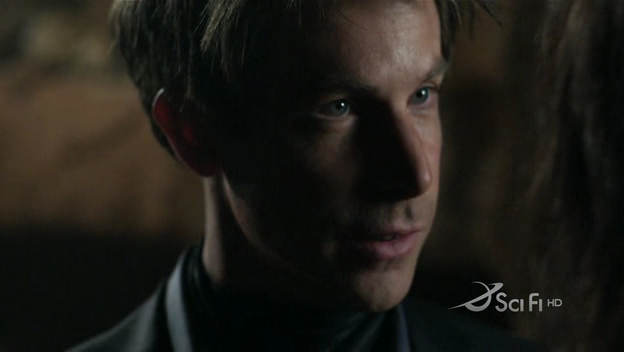 Well now, considering the resources they have at their disposal, I dunno if the Cabal would consider him a threat. Yes, later he and John tear them apart, but atm he has no reason to go after them. This has all got to be churning in Helen's mind.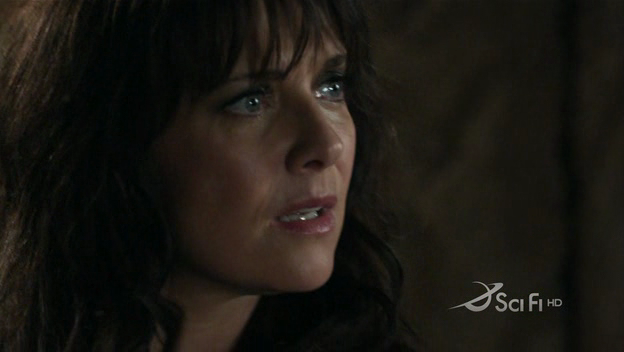 Think, think, think...

Oh crap, an attack at the Sanctuary.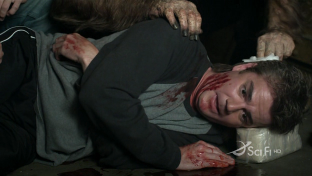 Henry's sick to boot. He has fever. It's nice to see the Henry/Big Guy relationship. He's defending him.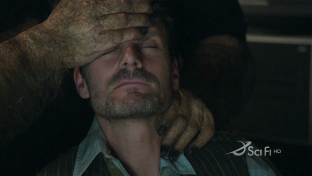 Back at the catacombs, we find that Tesla's only half vamp. Half? Why only half? This makes me think that the vamps were a race of their own, that they didn't need humans to continue their line. Their blood was programmed to be immortal, and it had the effect of changing people who received it. BUT it only created vamps, but not full vamps, in genetically similar people. Helen, James, John, and Nigel didn't become vamps, even though they were injected with the blood serum. Also, it wasn't straight blood.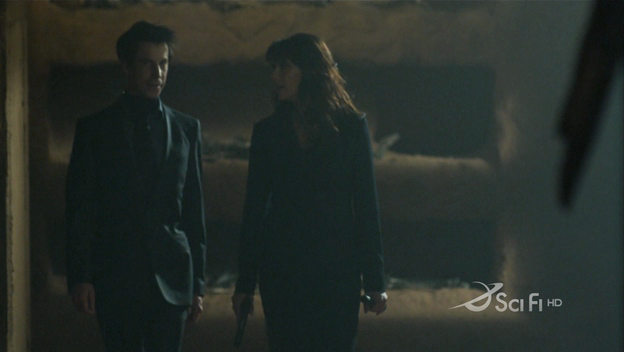 The vamps of old were the Goa'Uld System Lords of their day.

Somehow the Church managed to wipe them out and make a cultural joke out of these incredibly powerful creatures. The fall of the vampire race must be an epic story.

Tesla says that after the vamps died out, the Dark Ages set in. Of course, there really was no such thing as the Dark Ages, except maybe in the lands where the Muslim invaders took over, but whatever. He makes a good point that the humans were at first conquered because they were weaker than the vamps. Helen's dubious about the vamps' right to rule.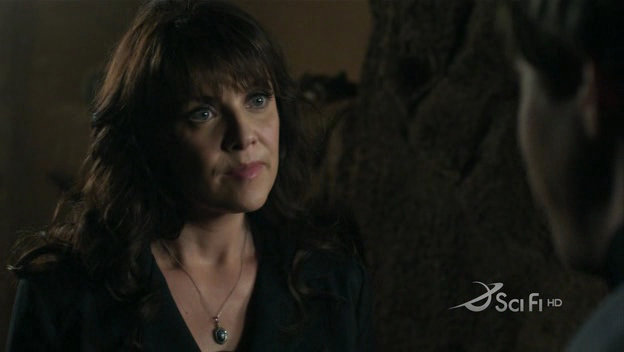 Rly?

This emphasis the greatness of vamps and Tesla's love of his kind is leading up to the end's revelation...

The Cabal has an ELRAD.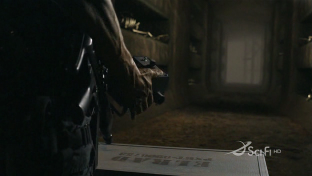 It generates a shock wave.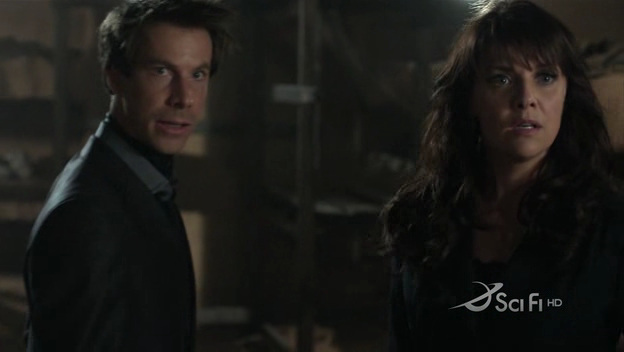 OMG WTF!

Niko pushes Helen out of the way, taking the blast himself and ending up tacked to the wall.




Helen is surprised and concerned, even though she knows of his amazing regenerative power. Point for Niko!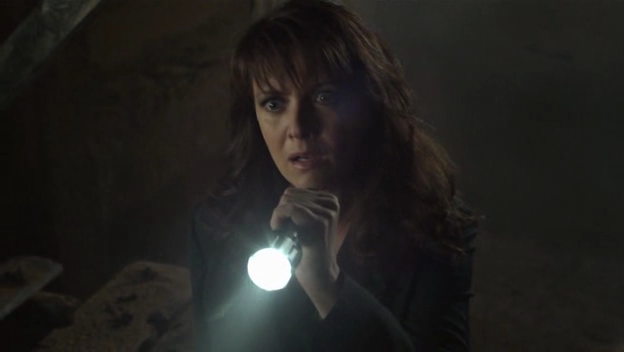 And we're out! Niiiice.

Act 3

He comes to,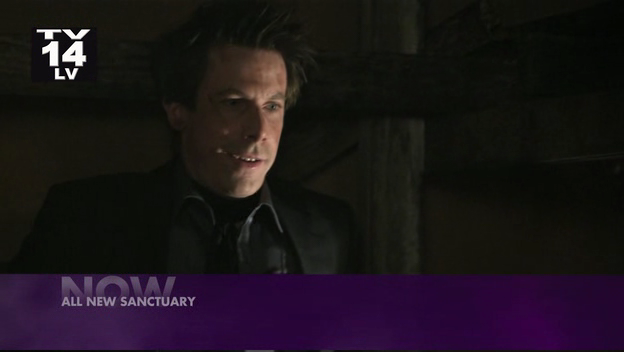 startling Helen.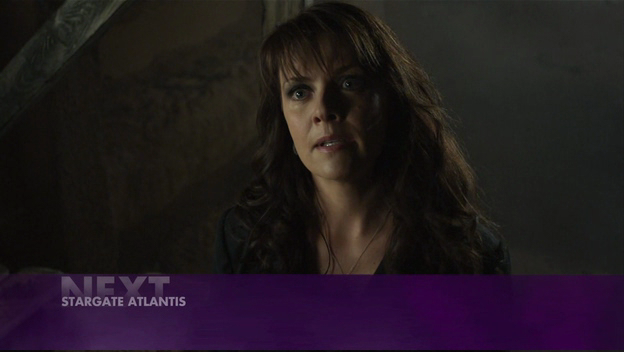 We get the amazing "I vant to suck your blood" and organ music! WIN! Helen is relieved and a bit annoyed at his perpetual theatrics. All Tesla can talk about though is how he shouldn't have sold the patent to that weapon to Edison. OMG AN EDISON/TESLA REFERENCE! WIN!




Now Helen's pissed.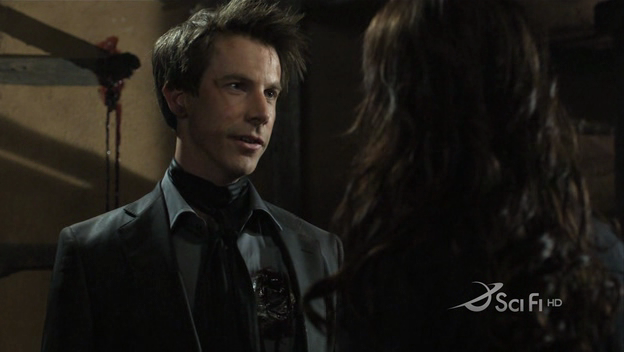 She's been tricked, things are getting serious, and Niko's treating it as a game as usual. She flat out calls him selfish and arrogant. He doesn't argue. Instead he says he brought her there to help him and because he loves her. It takes a good few seconds for this last bit to sink in for Helen. They're both used to the first part of this exchange, apparently, but Niko changed up the rules with the addition of love. Helen is in disbelief.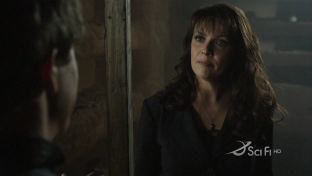 wait for it...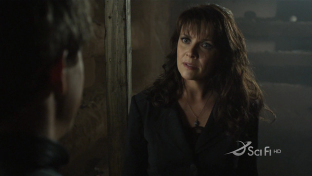 there!

I think Tesla is actually genuine here.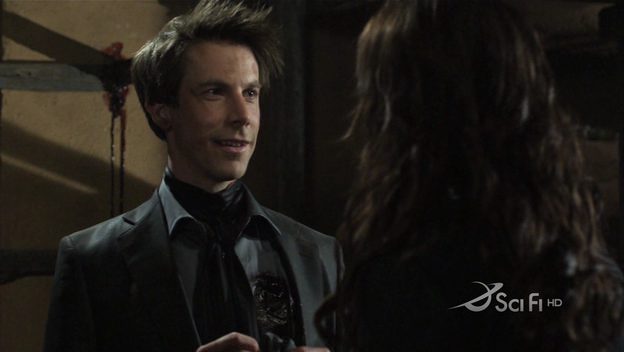 Spiky hair is <3!

He loves her as much as he's capable. He is naturally only on his side and on the lookout for his interests. His self love outweighs all else, but he cares deeply for Helen and will do what he can to protect her, as we see in S3. He's obviously proud of her and grateful for her discovery of the Source Blood. The two have amazing chemistry, and the flirting and banter almost never ends. However, I think a lot of the attraction between them is the fact that Helen won't give in to his advances. Honestly, it's likely that while Tesla would find a "win" momentarily gratifying, the pursuit is what really excites and pleases him. He likes seeing how far he can push her, how much emotion he can make her reveal. If she were easy, the game wouldn't be any fun, now would it!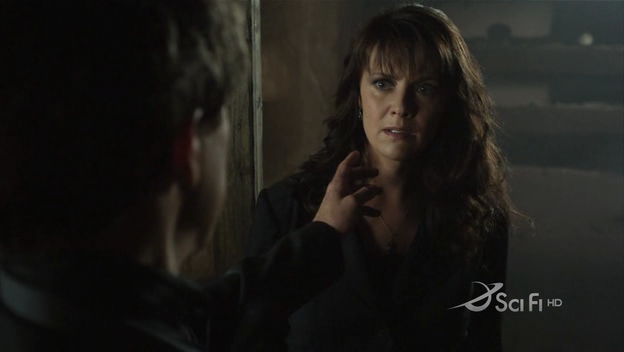 J-Yo's idea to reach out like that. Helen draws back juuuust slightly.

Tesla brings up John, calls him a lunatic. Niko says he's always loved Helen more than John has. He apologizes for misleading her. Helen believes him. I think about 85% of what Niko says and seems to be feeling here is genuine. There's a looong, uncomfortable pause afterward. Lends weight to my theory.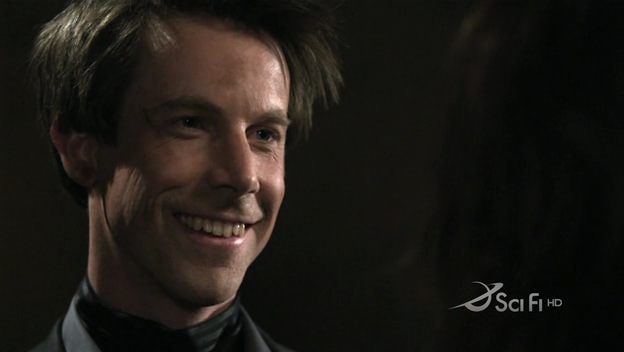 GRIIIIN!

John tries to talk to Ash, who thinks Helen's power is from a genetic trait.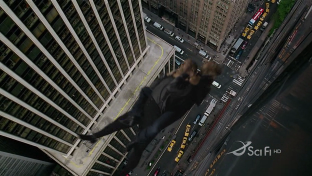 Father-daughter bonding.

The team continues to hunt whatever's loose.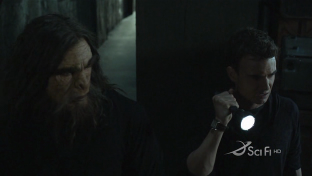 Will gets a chance to show the group whether or not he can lead/ He finds drugs and blood.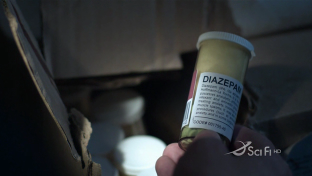 We get more flashbacks, and Niko says Helen's the only person he's ever admired. I buy this, actually.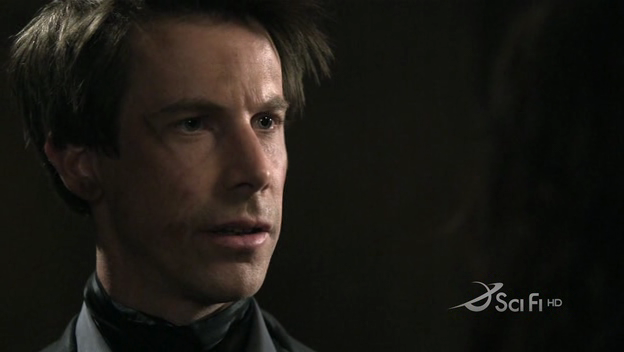 John tells backstory. Ash doesn't appreciate hearing that Helen and John got it on back in the day. Yay the Five revelation! Source Blood revelation! John shows an obvious dislike for Tesla. His view of him is skewed, as his comment about Tesla leaching off Edison and cheating Marconi demonstrates. Any student of history knows the falsity of these charges. If anything, THEY leached off HIM. The US Supreme Court even awarded Tesla the patent for the radio. This bias is important to my "Do we really trust John?" theory later on, btw.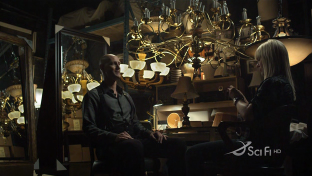 Lighting much?

John says the vamps were wiped out mostly by the church. This agrees with Tesla. Then, however, he says that the ones who survived were made sterile. This is quite a feat, making an entire race, especially one as powerful as vamps, sterile. How does one even do that, especially with only Middle Ages tech? I can't remember if we've heard from anybody else if the race was sterile or not. You'd think Tesla or Helen would mention it, but they don't...ever as far as I can recall.

John's flashback is very calm, clear.




I think Martin Wood comments that this is because he was sort of just an observer.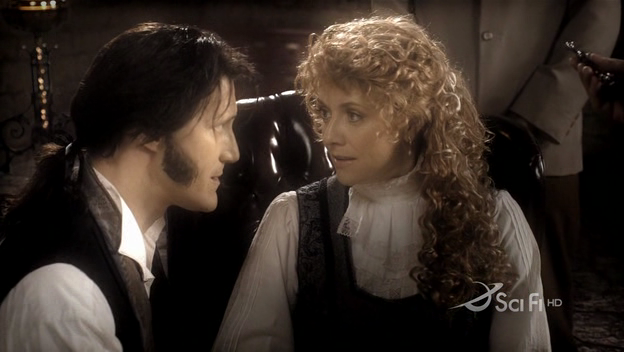 Also interesting that she derived a serum from it - she didn't shoot up straight blood. I like the point icarus_chained made that it must have been a bummer for Helen at first. She came up with the serum, but she didn't seem to show any mutation. Her friends, however, showed dramatic changes.



80 degree angle in the forearm. Mmm. Well, that's why you don't have an engineer give an injection.

At the Sanctuary, Will notices the giant, bloody bandage on Henry's leg. Wow, Will, you really are amazing! Real Sherlock, there! There's also Diazepam on the bedside. The idea that Henry, who we all thought was a normal, though very smart, dude, is actually an abmornal is great. Misdirect win!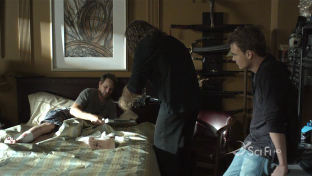 Cabal is closing in. I love how gracefully Helen and Niko duck aside here. They're old hands at this.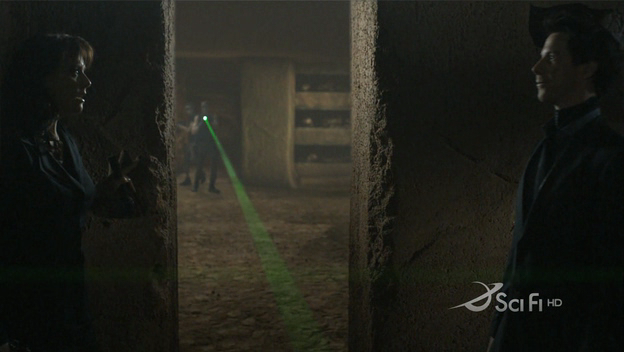 And of course Niko is not taking any of this seriously.




Love the "No Killing" "Says the woman with the gun to the vampire" exchange! Brilliant! Tesla has this thing well in hand, though. He's so frickin pleased with himself! So cute.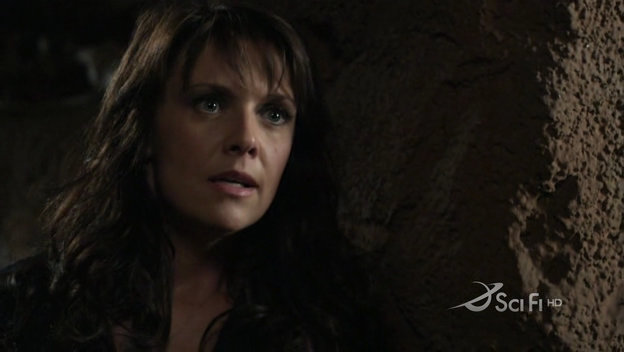 Great reveal of the ghouls.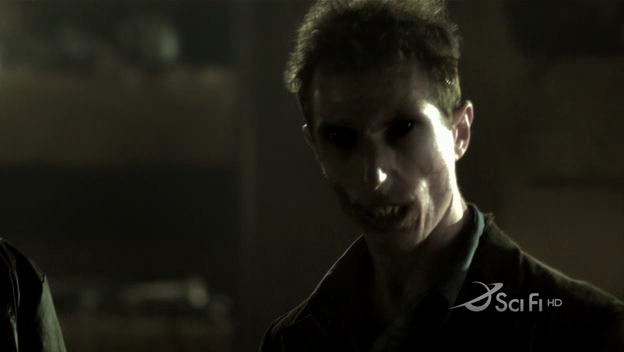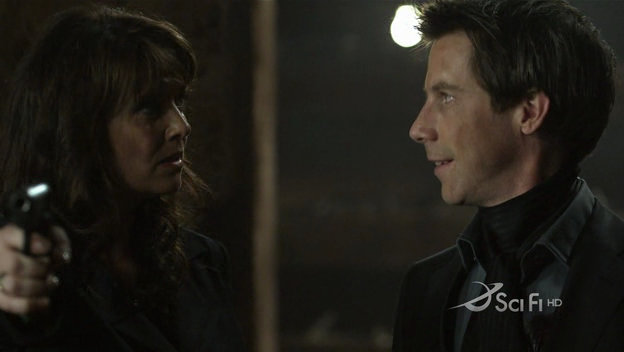 And we're out! Excellent!


Part 2